Lasagna – The Italian Way.
We have been in Italy and tasted lasagna and decided to try to create our own version.
Aka lasagna
the Italian way.
And here is the result, the recipe and photos:
Meat sauce
————-
3.5 kg minced meat
3 dove garlic
12 rasped carrots
4 bottles of Dolmio pasta sauce (500g) with extra spices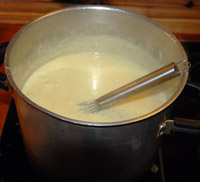 white sauce
——
500 gram butter
flour ca 3dl
white pepper
3 bouillon cube ( chicken/turkey )
ca. 3/4 nutmeg
ca. 3 L milk
some sugar
—
Pasta
———-
10 egg
1 kg pasta flour
little olive oil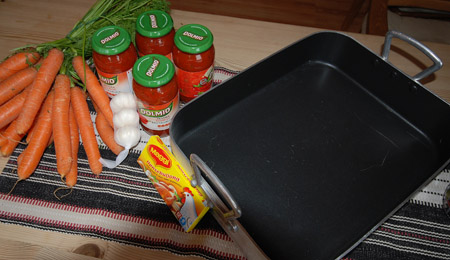 We start with some ingredients. We have a big form, so it goes with a lot of minced meat. Cook minced meat with chopped garlic. Then put in the pasta sauce and grated carrots.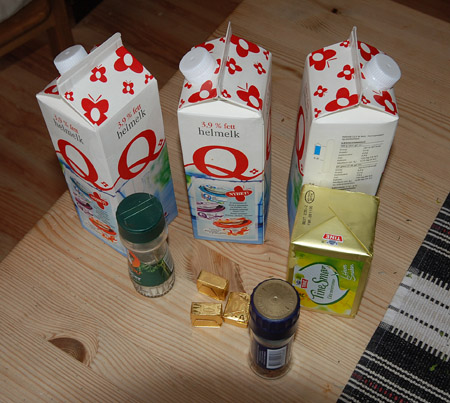 This is the Ingredients for the white sauce. I will not go into how to make white sauce here, but it should taste good of pepper and nutmeg.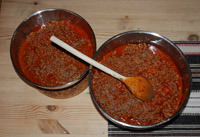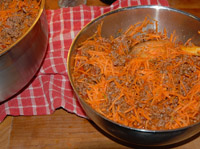 Here is the finished fried minced meat with pasta sauce and carrots.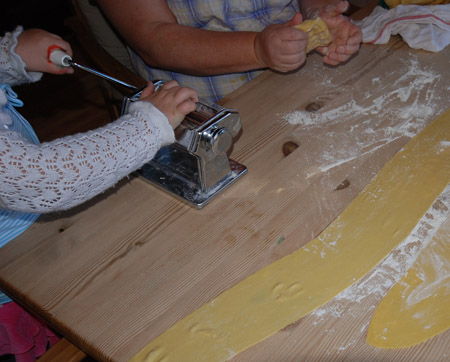 Real homemade pasta is a must and everyone is helping out.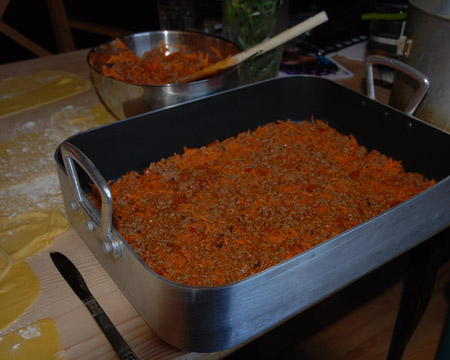 Start by adding a thin layer with minced meat.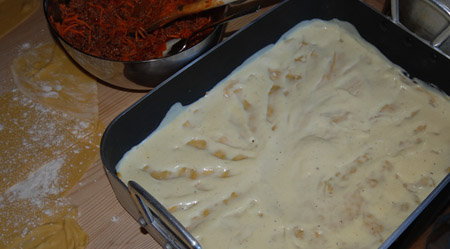 Then we add a layer of pasta sheets and covers with the sauce. It is important to get the edges good covered with sauce. The mid need not be 100% covered.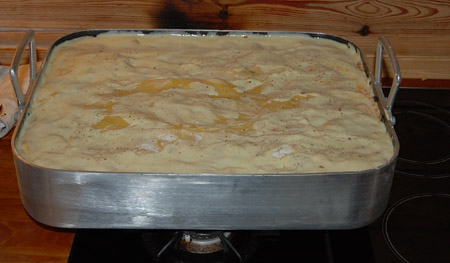 After some work it looks like this.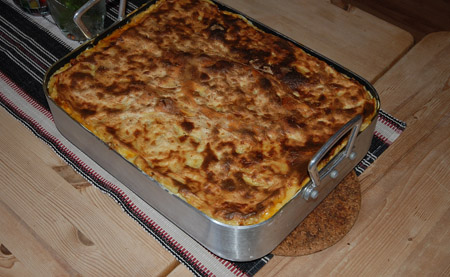 After 1 hour and 15 minutes it looks like this. Bake in the oven at 200 degrees with a little higher temperature at the end. Cover the top the first half hour. With this recipe we have food to 15-20 people. We were 8 this time and ate half.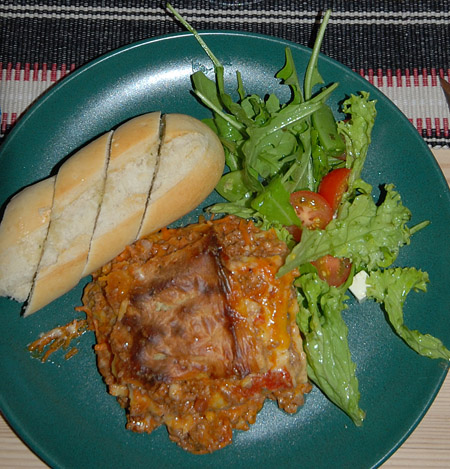 Finally, I can sit down and enjoy the lasagna dinner with a glass of red wine.