Legoland has much more to offer that just Lego. It has grown to be a full amusement park. We did spend our Easter holiday in Denmark again and we got the change to visit Legoland. Here is some pictures from the visit.
In this tower you need to use your own power to get to the top.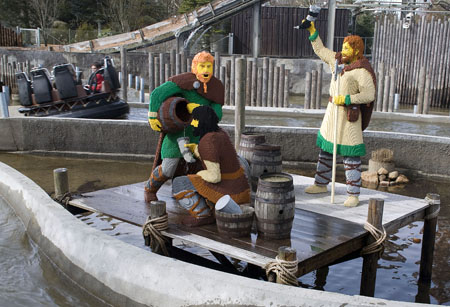 It is Lego figures all over the park, which makes the visit special and fun.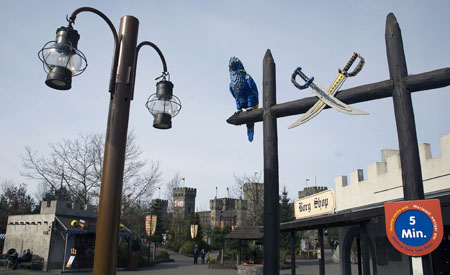 Even up in the poles there are lego.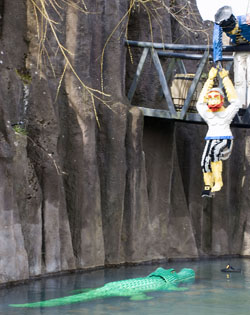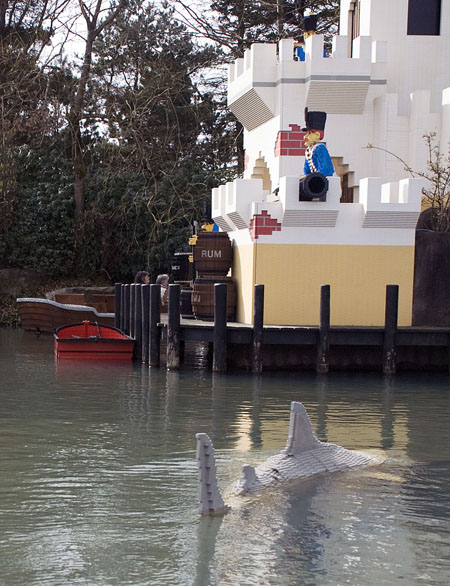 Lego in water and on the land.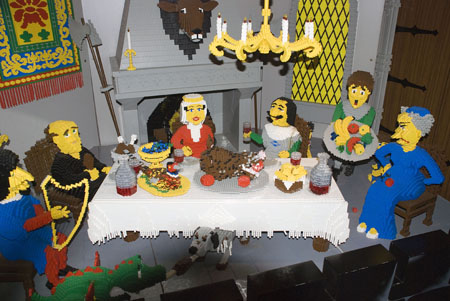 There are many details to look at.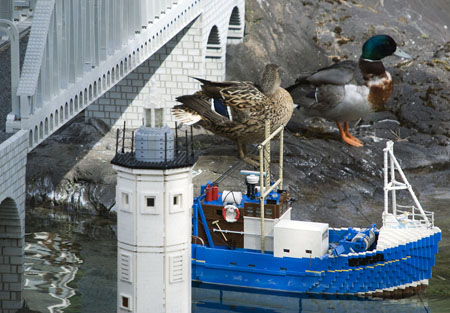 The ducks are real!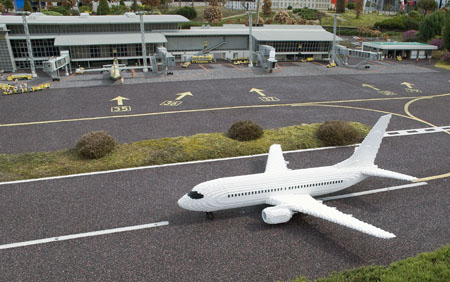 This is a copy of Billund Airport which is nearby. Billund Airport is the second largest in Denmark.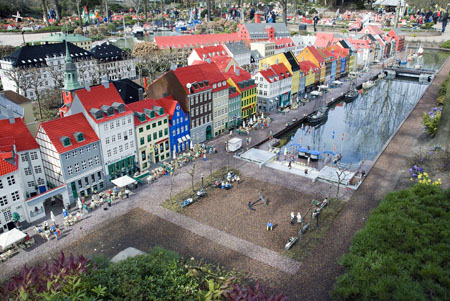 And of course there is much Lego.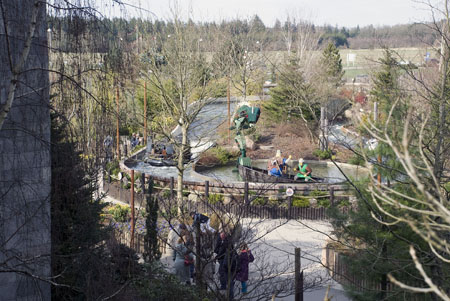 There are many activities in and around water.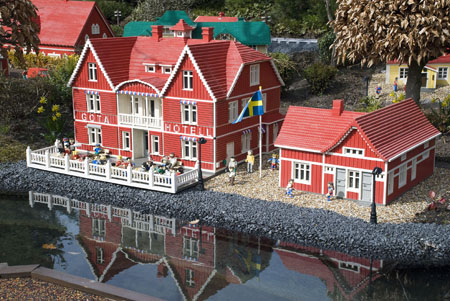 A little bit from Sweden too.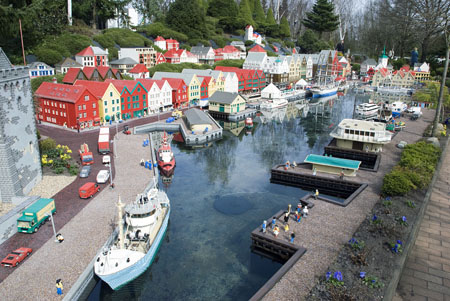 Bryggen in Bergen are here.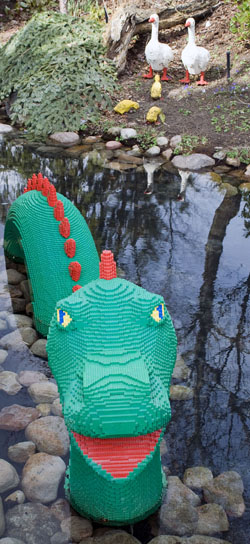 Look at the dragon at the entrance to the castle.
We did end the visit with dinner at the castle roof. The food was very high standard for an park like this.
Totally set we were very happy with the visit. There was lot of things to do and look at and in the Easter it is not high seasons so we did not have the long queues and there were enough visitors to make it alive and fun.
Legoland Billund, the original Legoland park, opened in 1968 in Billund, Denmark. The Park is located next to the original Lego factory and Denmark's second busiest airport Billund Airport. 1.6 million guests visited the park in 2007 and over the years more than 40 million guests have been through the park. This makes it the largest tourist attraction in Denmark outside of Copenhagen. The Legoland parks that have since been built are modelled upon Legoland Billund, most noticeably the Miniland area, which serves as the heart of the park.
(kilde Wiki: http://en.wikipedia.org/wiki/Legoland_Billund)
Legoland